Projects
Toyota Midwest Parts Center Office Building in Hebron, KY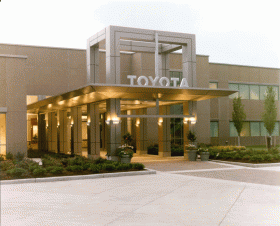 Multi-story, 50,000 Square Foot building made up of an open warehouse and a two-story office facility with roof construction consisting of metal decking over open web steel joists, girders, and structural steel beams. Floor system consisting of concrete filled metal decking over structural steel beams, supported on structural steel tube columns. Exterior tilt-up concrete walls were used in part of the lateral system of the building which also included structural steel tube x-bracing and chevron bracing. Other design challenges were tall mechanical screen walls of light gauge steel construction and other mechanical system supports.
---
Trammell Crow Company Portland International Air Cargo Centre I & II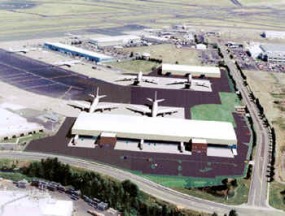 Project consisted of engineering for two air cargo handling and distribution facilities totaling 159,000 SF. Major elements of the project include the engineering of the foundations of the pre-engineeered building moment frame and rod x-bracing systems, reinforced concrete grade beams and retaining walls, dock leveler framing and light-pole foundations. Engineering included the deisn of reinforced masonry shearwall office pods that were adjacent one of the main buildings. A roof system was designed for adjacent snow drift using roof truss purlins supported by the masonry walls on ledger type framing.
---
Seabrook, Washington Coastal Development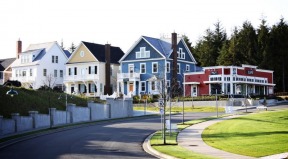 Responsible structural engineer for more than 100 homes in the beautiful Seabrook development along the Washington Coast. Here we have engineered homes from 800 SF to 4000 SF using conventional type wood frame construction. Roof systems using engineered trusses or stick framed roofs with ridge beams and valleys or hips. Floor systems using TJI type joists to allow for maximum spans and reduced deflection. Lateral systems using standard shearwall construction or Simpson 'Strong-Wall', 'Steel Strong-Wall', or 'Strong-Beam' ordinary moment frames when needed. Holdowns using strap type or embedded anchors.
---
Gregory Estates (Lot 6) in Oregon City, Oregon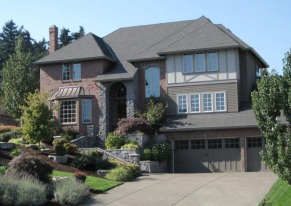 Three-story residence on a challenging sloped lot that required reinforced concrete retaining walls. Roof framing using engineered roof trusses and conventional stick framing. Floor system using a TJI type floor system to allow for maximum spans and open areas on the interior. Conventional shearwalls and holdowns for the lateral system on continuous reinforced concrete stemwall foundations.
---
Residence in Ocean Shores, Washington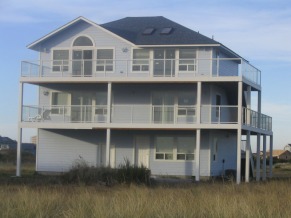 Three-story residence was constructed of engineered roof trusses and TJI floor systems. The structure was designed for 120mph (3-second gust) wind speed with a 'D' type wind exposure to account for its close proximatey to the ocean. Many challenging shearwall details to allow for great ocean views and maximum natural lighting.
---